Home > Water Tanks > Irrigration Systems
Irrigation Systems
Breeze Plumbing is a leading irrigation system specialist in Melbourne.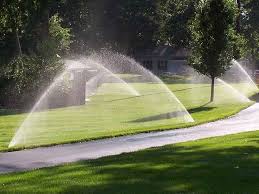 Our irrigation products and systems are suitable for all landscapers, home gardens, rural and commercial applications.
A well planned and designed irrigation system is vital for optimal operation.
Every job has different requirements and with the countless options in irrigation it's vital that the correct decisions are made.
Breeze plumbing can help you make an informed decision that will ensure a system that is reliable, efficient and within your budget, we have the knowledge and the experience!
Call Breeze Plumbing, the irrigation experts for:
Dripper systems

Pop-up systems

Micro-spray systems

Sub-surface drip irrigation

Manual, timed or fully automatic

Muli-zone systems

A combination of all of the above
We also maintain and repair all types of irrigation and reclaimed water systems.
Let Breeze Plumbing set up your Irrigation Systems. Call Us Now on 0415 999 458